From Military to Commercial, OGM's LX Series Are Built WORKBOAT TOUGH.
Designed and built for the military, the OGM LX Series of LED Navigation lights offer years of ocean-tested dependability required for any workboats ranging from Pilot Boats to 11M RIBs. Used by the Navy Seals since 2007, the Port, Starboard, Stern, All Around Reds and All Around Whites (Anchor) offer a full line of mission-ready LED Navigation lights for a variety of workboats. At OGM, we strive to build products from the ground up that will withstand the test of time and the harshest open ocean environment. This is wy the LX Series of LED Navigation lights are considered some of the best and most reliable lights on the market today. When it comes to safety and reliability, OGM leads the way since 2002.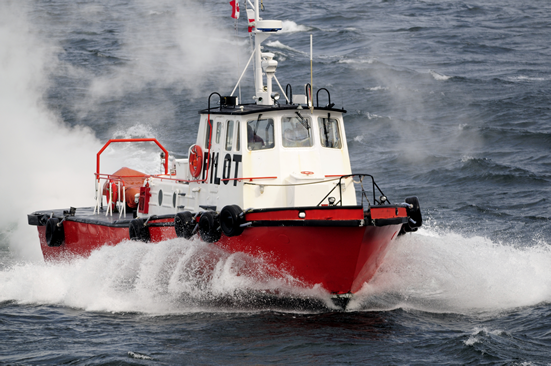 Electrical Specifications
Light Source: Single LED per sector
Voltage Range: 10-30VDC
Current Draw @ 12VDC: 

Running (Port, Starboard, Stern) = 0.1 amps
All Around Red & Steaming = 0.33 amps
All Around White/Anchor = 0.2 amps

Visibility:

Running & All Around Red = 2nm
All Around White & Steaming = 3nm

Warranty = 3 years*
*10 Year Warranty Available for Government Builder Contracts –Contact us for more information.
Mechanical Specifications
Boat Type: Workboats up to 164 ft.
Brackets: INCLUDED
Construction: Black hard-coated anodized aluminum, cast acrylic lens for years of non-yellowing and non-crazing clarity
Wiring: 2-conductor 20-AWG marine grade (2.5ft cable supplied)
Size: 

Running (Port, Starboard, Stern): 3.3″ x 2.75″ x 0.75″
All Around Red/Steaming/Anchor: 2.75″ x 2.75″ x2.75″

Environment: Harsh Marine —Waterproof, Submersible
Military & Commercial
Orca Green Marine LED Navigation Lights Now Available from Grainger.
For Military Orders, contact your local Grainger Associate and ask for MILSTRIP GSA 4PL BPA.

We'll be adding more information and products to this page in the coming weeks. Please contact us for any questions or for specific information about RFQs or pricing.